row-start col-md-4 col-md-offset-4 center image hidden
#about-section about-section row-end col-sm-12 center
About the Event
Global AgInvesting (GAI) is the world's preeminent gathering of agriculture investment stakeholders. Global AgInvesting 2020 is the 12th annual flagship conference, providing attendees with a comprehensive overview of the ag investment landscape and a clear idea of where the real money is moving in the space. Our first digital event offers three days of critical content with sessions on-demand and unrivaled virtual networking opportunities to build on existing relationships and meet potential new partners.
If you are interested in speaking and sponsorship opportunities at future events, please contact
Jared Rose
,
Joel Hauer
, or
Kate Westfall
.
row-start col-sm-12 callout-section fees
Featured Presentation
Agricultural Trade Policy Agenda of the Trump Administration

Ambassador Gregg Doud, Chief Agriculture Negotiator, Office of the United States Trade Representative

Hear from a central figure in negotiations with international trading partners on the current U.S. administration's trade policy agenda, including the status of agricultural trade with Canada, the United Kingdom, Japan, and several others.

Significant time will be spent exploring the status of the implementation of the Phase 1 trade deal with China, which included a commitment to purchase $80 billion worth of U.S. agricultural exports over the next two years.

Ambassador Doud will address attendee questions live after his presentation at 11:00am EDT on Thursday, August 27.
row-start row-end col-sm-12 center
In 2019, attendees met and mingled with leaders from:
AgIS Capital • AGR Partners • Albourne Partners • Allstate Investments, LLC • AMERRA Capital Management • Aqua Capital • Arlon Group • British Columbia Investment Management Corporation (BCI) • Callan • Ceres Partners LLC • China Investment Corporation • Colorado PERA • Cottonwood Ag • Equilibrium • Farmland Reserve, Inc • Gladstone Land Corporation • Hancock Natural Resource Group • Harvard Management Company • International Farming Corporation • Laguna Bay • Liberty Mutual Investments • Macquarie Infrastructure & Real Assets • MassPRIM • MEAG MUNICH ERGO AssetManagement GmbH • Mubadala Investment Company • New Harvest Investment Management • Nippon Life Global Investors • Paine Schwartz Partners • Pennsylvania State Employees' Retirement System (SERS) • Peoples Company • PGIM Agricultural Investments • Proterra Investment Partners • PSP Investments • Saudi Aramco • State Board of Administration of Florida • State General Reserve Fund • State of New Jersey, Division of Investment • Temasek International • The Townsend Group • UC Regents • University of Pennsylvania Office of Investments • US Agriculture • Utah Retirement Systems • UTIMCO • Vermont State Treasurer's Office • Versus Capital • Walton Enterprises • Westchester Group, and many more.
View a comprehensive list of 2019 attending organizations here.
parallax-section row-start row-end col-sm-12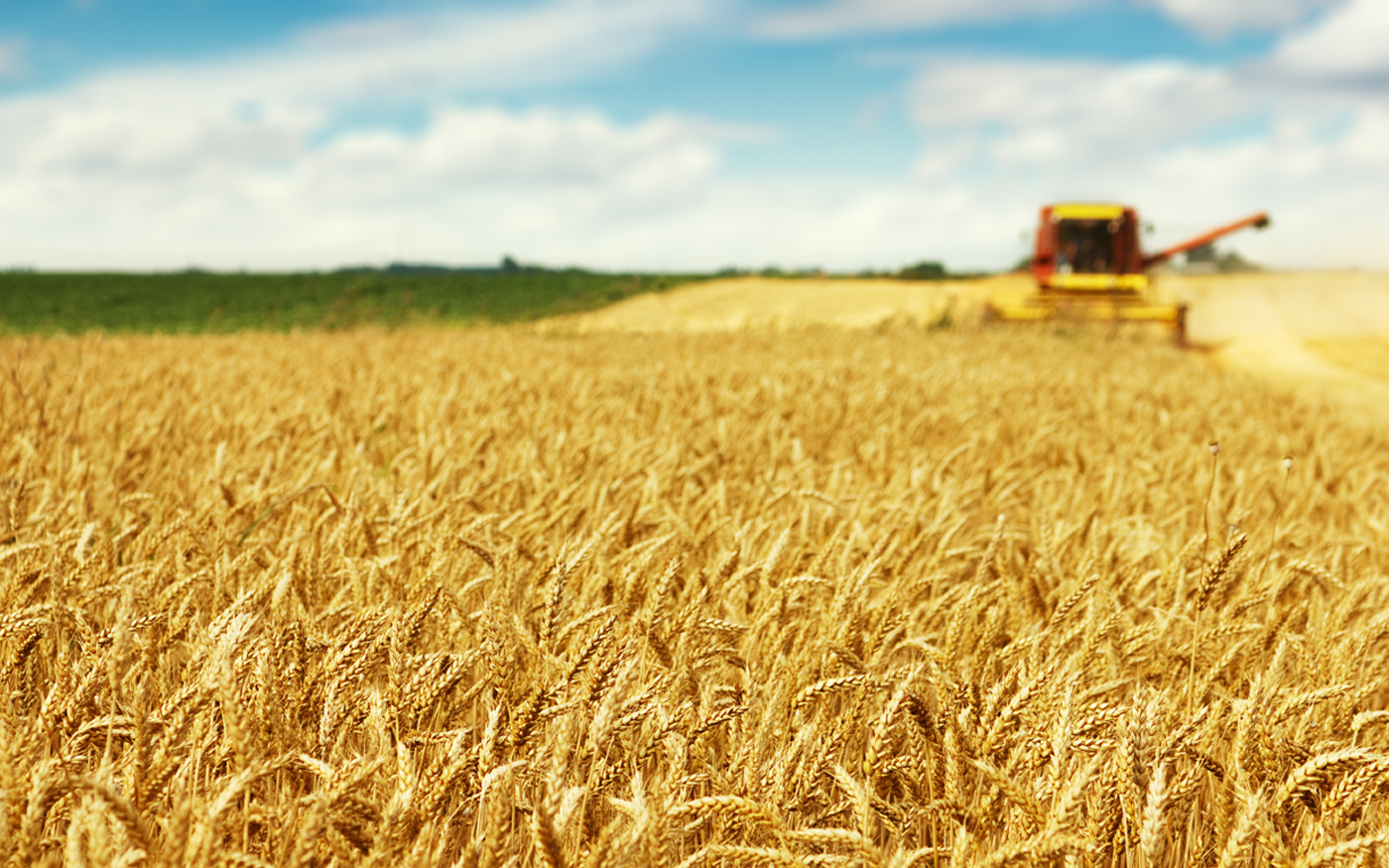 #agenda-section agenda-section row-start row-end col-sm-12 hidden
Agenda
The Global AgInvesting 2020 Online Agenda will be announced soon. In the meantime, you are welcome to view the Global AgInvesting New York 2019 Agenda to get an idea of the types of topics and speakers that you can expect to see on next year's agenda.
If you are interested in speaking and sponsorship opportunities, please contact Jared Rose or Kate Westfall.
#agenda-section agenda-section row-start row-end col-sm-12 hidden
Agenda
Preliminary Agenda - Subject to Change
If you are interested in speaking and sponsorship opportunities, please contact Jared Rose or Kate Westfall.
agenda-section row-end col-sm-12 minimal-agenda hidden
Tuesday, August 25, 2020
7:45 am - 8:00 am

Welcome to GAI

8:00 am - 10:00 am

One-On-One Networking Time

10:00 am - 10:30 am

Discussion: Update on the GAI Rankings & Trends Report 2019

10:45 am - 11:15 am

Presentation: Key Tenets of Farmland Values: Their Evolution and the Role of Institutional Capital

11:30 am - 12:00 pm

Discussion: Investing in the 2020 U.S. Farm Economy

12:00 pm - 12:30 pm

Networking Roundtable: Coping with COVID-19 - Doing Business in a Global Pandemic

12:30 pm - 2:30 pm

One-On-One Networking Time

2:30 pm - 3:15 pm

Panel: Assessing Agriculture as an Impact Investment

3:30 pm - 4:15 pm

Discussion: Climate Change and its Effect on Agriculture Investing

4:15 pm - 4:45 pm

Networking Roundtable: Finding Opportunities in Food Waste

5:00 pm - 5:30 pm

Presentation: Making the Investment Case for Regenerative Agriculture

5:45 pm - 6:15 pm

Presentation: The Case for Investing in Australian Agriculture - Unique Benefits and Challenges, Lessons Learned and Future Outlook

6:15 pm - 7:00 pm

Virtual Happy Hour (BYOB)

Wednesday, August 26, 2020
8:00 am - 10:00 am

One-On-One Networking Time

10:00 am - 10:45 am

Panel: Establishing Universally Followed Standards for Measuring Sustainability in Agriculture

11:00 am - 11:30 am

Presentation: The Investment Case for a Farmland Plus Strategy

11:45 am - 12:15 pm

Presentation: Hitting the Curves with Controlled Environment Agriculture (CEA)

12:30 pm - 1:00 pm

COVID-19 Impact to the Sector (Private Equity Perspectives)

1:00 pm - 2:30 pm

One-On-One Networking Time

2:30 pm - 3:15 pm

Fireside Chat: Opportunities in Biologics

3:30 pm - 4:00 pm

Presentation: Agribusiness Private Equity - Bird Watching: Finding the Dead Canaries and Black Swans in 2020

4:15 pm - 4:45 pm

Presentation: COVID-19 Disruptions & the Consequences of Printing Money

5:00 pm - 5:30 pm

Presentation: Investing in 'Cap and Trade' Agricultural Water Markets

5:30 pm - 6:30 pm

Virtual Happy Hour (BYOB)

Thursday, August 27, 2020
8:00 am - 9:15 am

One-On-One Networking Time

9:15 am - 9:45 am

Presentation: Finding Opportunity in Rotational Fallowing

10:00 am - 10:45 am

Panel: Exploring the Role of Agricultural Finance

11:00 am - 11:45 am

Presentation: Agricultural Trade Policy Agenda of the Trump Administration

12:00 pm - 12:45 pm

Discussion: Institutional Perspectives on Farmland Investing

12:45 pm - 1:30 pm

Panel: Examining Consumer and Investor Demand for Alternative Proteins

1:30 pm - 2:30 pm

One-On-One Networking Time

2:30 pm - 3:00 pm

Discussion: Future Outlook for Investments in Innovation

3:15 pm - 3:45 pm

Presentation: Opportunities in Irrigation

4:00 pm - 4:30 pm

Presentation: What Will the Future Hold?

4:30 pm - 5:30 pm

Virtual Happy Hour (BYOB)
row-end col-sm-12 agenda-container center hidden
#sponsors-section sponsors-section row-start col-sm-12 center
sponsor-section row-end col-sm-12
Platinum
The Farm Credit System
The Farm Credit System is a network of customer-owned lending institutions that supports agriculture and rural communities with reliable, consistent credit and financial services. Established by Congress in 1916, the Farm Credit System now provides credit to more than half a million farmers, ranchers, farmer-owned cooperatives and agribusinesses in every state. Farm Credit's unique funding structure, with loans funded by the issuance of bonds, allows its lending associations to offer flexible financing solutions and long-term debt options with competitively low interest rates. The System's cooperative structure allows its lenders to return profits to shareholders through cash patronage distributions. To learn more about the Farm Credit System, please visit farmcredit.com/overview-and-mission.
Hancock Natural Resource Group
Hancock Natural Resource Group (HNRG) is one of the world's largest natural resource managers for institutional investors, managing a diverse global portfolio of farms and forests located in Australia, Canada, Chile, New Zealand, and the United States, totaling US$14.1 billion total assets under management as of December 31, 2019. HNRG conducts business through two divisions, Hancock Timber Resource Group (HTRG) and Hancock Agricultural Investment Group (HAIG), and HNRG's investments are integrated with comprehensive property management operations in each country through subsidiaries, affiliate companies, or investor owned entities. These include agricultural entities, Hancock Farmland Services (HFS) and Farmland Management Services (FMS), along with additional timberland and global agricultural focused entities. HNRG is a registered investment adviser, a wholly owned subsidiary of Manulife Financial Corporation and a part of Manulife Investment Management's private markets platform.
hancocknaturalresourcegroup.com
Nuveen
Nuveen, the investment management arm of TIAA, is one of the largest investment managers in the world with $1 trillion in assets under management*.
Managing a broad array of assets across diverse asset classes, geographies, and investment styles, we provide investors access to a wide range of liquid and illiquid alternative strategies such as real estate, real assets (farmland, timberland, infrastructure), private equity and debt, in addition to both traditional and fixed income assets.
We offer agriculture strategies through our investment specialists AGR Partners and Westchester. AGR Partners provides growth capital to leading middle market agribusinesses and food companies. Westchester has more than 30 years of experience in acquiring, managing and marketing agricultural real estate assets around the world, and is the largest manager of farmland assets globally**.
For further information, visit nuveen.com.
*As of 30 Jun 2019.
**Source: Pensions & Investments, 30 Sept 2019. Rankings based on institutional tax-exempt assets under management as of 30 Jun 2019 reported by each responding asset manager.
sponsor-section row-end col-sm-12
Silver
AMERRA Capital Management
AMERRA Capital Management, LLC is a New York based agribusiness investment manager. AMERRA deploys capital through both private equity and private debt strategies. AMERRA acts as a boutique merchant bank supporting growth-oriented, private agribusinesses. AMERRA also provides a full spectrum of customized capital products ranging from senior secured to junior debt investments including various forms of working capital, land transformation and CAPEX programs, to private equity.
Gladstone Land Corporation
Gladstone Land is a publicly traded farmland REIT (NASDAQ: LAND) that acquires high-quality farms and farm-related properties in the United States that are leased on a net basis. Our primary focus is large fruit and vegetable farms leased to strong farm operators in prime growing regions. Our public stock gives investors liquidity and the ownership of a diversified portfolio of appreciating farmland with rental income distributed as a monthly dividend.
Paine Schwartz Partners
A global leader in sustainable food chain investing, Paine Schwartz Partners is a private equity firm that focuses on investment opportunities in the fast-growing, dynamic global food and agribusiness sectors. The firm's investment, operations and finance professionals invest throughout cycles across the food and agribusiness value chain and bring a collaborative and active management approach to portfolio companies.
sponsor-section row-end col-sm-12
Bronze
AGTools
Agtools' Microsoft ML/AI award winner is a SaaS global food & agricultural intelligence data solutions company. Over 513 commodities, 27+ years of global data, 1 billion transactions per second at user's fingertips intuitive dashboards and floor screens, it provides real time efficient forecasting, planning, delivery and marketing attempting to reduce food waste and CO2 of approximately 5000 daily truckloads in USA and 62,000 daily truckloads worldwide from farm to distribution centers. Agtools' experienced industry, financial data & scientific teams addresses 67+ variables intertwined across the globe, increasing profitability mitigating risks to over 17 industries.
Arcadia Settlements Group
Arcadia offers a unique product to Agricultural Investors and their clients. A Structured Installment Sale provides a tax deferral benefit to the sellers of farmland, postponing the immediate tax implications associated with the usual lump sum payment from a sale.

Many farmers have reached retirement age and are wanting to sell their land. By using the Structured Installment Sale annuity product through an AM Best A+ rated insurance Company, investors offer another option for use in the acquisition of properties; helping to provide the Seller additional financial stability.

Arcadia is a privately held Denver-based company, with nearly 50 years of experience specializing in the placement of structured annuities through highly rated insurance carriers. Annually we facilitate the funding of $1.5 Billion and have written over $43 Billion since inception.
Argyle Capital Partners
Argyle Capital Partners manages strategic investments in Australian water rights and farmland delivering non-correlated, real-asset backed returns for institutional investors.
Since our 2007 foundation, Argyle has developed a track record of originating, managing and successfully exiting proprietary investments via extensive regional networks built throughout our career histories in Australia's ag sector. The evergreen Argyle Water Fund has delivered over 15% annualised returns since its launch in 2012.
Argyle Capital Partners is an independent firm, majority owned by its management team and currently manages over AUD800m in water and agricultural assets.
Bonnefield Financial
Bonnefield Financial Inc. ("Bonnefield") is one of Canada's leading farmland investment managers. For over 10 years, Bonnefield has provided leading Canadian farmers an alternative to traditional debt or equity financing through farmland lease-financing agreements which allow farm operators to strengthen their balance sheets, improve cash flow, expand their land base, and/or plan for generational transfer.
Bonnefield's investment model provides investors with low-correlated, low-volatility, equity-like returns while preserving farmland for farming. Bonnefield currently manages four investment partnerships comprising 125k acres of farmland across Canada, and $900mm of Assets Under Management.
Continental Grain Company
Continental Grain Company (CGC) is a privately held holding company, with over two hundred years of experience in the food and agribusiness sectors. The Company manages a portfolio of over 30 investments across 18 subsectors and several different asset classes including direct investments, publicly traded securities and venture capital. CGC's portfolio includes assets in the U.S., China and Latin America, employing over 10,000 people.
Equilibrium
Equilibrium is a global investment firm building sustainability driven real assets and private equity portfolios in agriculture, food and distributed waste-water-energy infrastructure for institutional investors. Through our research driven product development process, we bring our institutional clients unique market insights, investment opportunities, and accessible portfolios. We are often the first mover in our sector to spot a market trend or advantage, and translate that into an institutional scale portfolio. We create value through active management, executing an investor-operator model on our assets, projects, and portfolios.
K·Coe Isom
K·Coe Isom is a top 100 accounting firm, a leading food and agriculture consulting firm, and a top provider of sustainability assurance. With roots dating back to 1932, the firm has expanded upon traditional accounting services to deliver increased value for clients through comprehensive advisory consulting. A sampling of our consultative service offerings include complete policy-to-plate strategies, sustainability programs, federal affairs, land conservation, wealth management, succession planning, and talent strategy – to name a few. K·Coe Isom also provides ground breaking non-traditional assurance engagements, including Sustainability Audits, Examinations of sustainability reporting and benefit claims, Readiness Reviews, and pre-audit Advisory Services to a number of certifications, audit programs, and verification systems. K·Coe Isom provides insight and solutions for the food and ag, biofuels, land management, manufacturing, construction, and banking industries.
Kilter Rural
Kilter Rural is a specialist manager of Australian farmland, water and ecosystem assets.
For more than 15 years our philosophy has involved long-term, active stewardship of agribusiness and water assets to generate commercial, sustainable and transformative value.
Through the application of science, ag-technology and diligent water-resource management we sustainably and profitably transform underutilised farmland into highly efficient and valuable irrigated cropping operations. In combining regenerative agriculture with organic production, we have become the largest grower of irrigated organic cereal crops in Australia.
Our innovative approach to sustainable agriculture is shaping the future of impact investing to maximise opportunities provided by the drivers of food security, climate change, demographic change and sustainability. It is also helping us deliver measurable, tangible returns to communities while protecting local ecosystems.
Amid rapid environmental, social and market changes, we provide institutional and wholesale investors with access to farmland and water products designed to deliver long-term, non-correlated, inflation-protected returns.
Laguna Bay
Laguna Bay is one of the largest independently owned agricultural fund managers. Offering full service asset management solutions, Laguna Bay manages capital for institutional fund investors by partnering with best in class local operators in farmland, food and agricultural companies focusing predominantly on Australia and New Zealand.
Laguna Bay has experience across multiple sectors and operating strategies with a demonstrated ability to originate, execute, manage, add value and exit investment-grade agricultural assets.
We believe that if you partner with culturally aligned investors and operators in a manner that:
• matches the needs of the asset and operator to the needs of the capital;
• suits our patient investment style;
• engenders transparent and accurate communication; and
• is respectful to all stakeholders,
we will deliver, in the long run, successful investment outcomes and it'll be enjoyable along the way.
Morrison Foerster
We are Morrison & Foerster. We are MoFo. We are synonymous with a commitment to client service and advisors to market-changing deals and impact litigation.
Our clients include some of the largest financial institutions, Fortune 100 companies, and leading technology and life sciences companies. We represent investment funds and startup companies, and over the years have supported their growth and development as leading industry players and household brands.
Peritia Capital Management
Peritia Capital Management is a boutique investment management firm focused on investing in sustainable natural resources. The firm was founded in 2019 by three industry veterans – Avtar Vasu, Danielle Jankowich and Qinhai Xia – who bring 45+ years of collective institutional experience in the natural resources asset class. The founders bring domain expertise, institutional rigor, a complementary skill set, and a differentiated perspective when investing in the asset class. The firm invests in assets or companies via debt, equity, or joint-venture structures.
The firm's core strategy is built around key principles of managing climate change risk, proactively incorporating ESG factors when investing, efficiently managing natural resources, and promoting diversity.
Peritia is an independent firm and a minority and women owned business enterprise.
US Agriculture
US Agriculture is a registered investment advisor offering investors a unique combination of extensive institutional investment experience along with a broad and deep array of agricultural experience and knowledge. Our team of investment professionals has decades of experience working with the world's largest pension plans, sovereign wealth funds, and other institutional investors. US Agriculture's team of experienced investment professionals is able to draw upon the firm's extensive agricultural resources to provide investors a research-based approach to the development of investment strategies and the construction of investment portfolios.
US Agriculture's investment team combines first-hand insights into the needs and requirements of institutional investors with hands on agricultural experience, providing an important advantage. US Agriculture offers investors thoughtful investment strategies guided by its research-based approach to the development of investment strategies and investment portfolios. Our deep and extensive relationships allow us to efficiently and effectively implement and execute these strategies for our clients.
Valley Irrigation
Valley® Irrigation, proudly manufactures center pivot, corner and linear machines for the agriculture industry, and is notably irrigation's authority on advanced technology.

Since pioneering center pivot irrigation in 1954, we've helped growers in more than 90 countries conserve water while increasing crop quality and yields - connecting more machines worldwide to provide network autonomy. Our extensive line of innovative equipment, including remote control and irrigation monitoring products, efficiently delivers water, chemicals and fertilizer while reducing energy consumption and runoff.

Valley products are manufactured at six Valmont Irrigation facilities in the United States, Brazil, China, South Africa, Argentina and the United Arab Emirates. We support all of our equipment with a worldwide network of more than 450 dealers.

With more than 60 years of experience, Valley remains committed to providing innovative, precision irrigation solutions that meet the dynamic water and agricultural needs of growers around the world.
sponsor-section row-end col-sm-12
Supporting
sponsor-section row-end col-sm-12
Partners
#contact-section contact-section row-start row-end col-sm-12