row-start col-md-4 col-md-offset-4 center image hidden
#about-section about-section row-end col-sm-12 center
About the Event
Global AgInvesting (GAI) is the world's preeminent gathering of agriculture investment stakeholders. Global AgInvesting 2020 will be the 12th annual flagship conference (late August, NYC) providing attendees with a comprehensive overview of the ag investment landscape and a clear idea of where the real money is moving in the space. Take advantage of three full days of unrivaled networking opportunities to build on existing relationships and meet potential new partners.
If you are interested in speaking and sponsorship opportunities, please contact
Jared Rose
,
Joel Hauer
, or
Kate Westfall
.


Coronavirus Update: The health, success, and well-being of the Global AgInvesting community is our top consideration. Accordingly, the GAI Team has postponed the conference until the final week of August and will be held online. Click here for more.
row-start col-sm-12 callout-section fees hidden
FEES
For more information including early rates available, please see the Venue & Fees page.
Conference Registration
Registration includes all sessions, meals and networking activities
at the Grand Hyatt New York.
Rate: $3,695
Register
Special Reception at Yankee Stadium
 Reception & Game Pass
$195 Each
 
Optional Items for Increased Visibility
 Quarter-Page Print Ad

$495 Each


 
 Directory Listing
$895 Each
 
 
 Mobile App Banner Ad
$695 Each
 
Discounted passes are available for strategic / agribusiness players and producers, and early-stage agtech companies.  Complimentary passes may be available for certain types of institutional end investors.  Click here to apply.
row-start row-end col-sm-12 center
In 2019, attendees met and mingled with leaders from:
AgIS Capital • AGR Partners • Albourne Partners • Allstate Investments, LLC • AMERRA Capital Management • Aqua Capital • Arlon Group • British Columbia Investment Management Corporation (BCI) • Callan • Ceres Partners LLC • China Investment Corporation • Colorado PERA • Cottonwood Ag • Equilibrium • Farmland Reserve, Inc • Gladstone Land Corporation • Hancock Natural Resource Group • Harvard Management Company • International Farming Corporation • Laguna Bay • Liberty Mutual Investments • Macquarie Infrastructure & Real Assets • MassPRIM • MEAG MUNICH ERGO AssetManagement GmbH • Mubadala Investment Company • New Harvest Investment Management • Nippon Life Global Investors • Paine Schwartz Partners • Pennsylvania State Employees' Retirement System (SERS) • Peoples Company • PGIM Agricultural Investments • Proterra Investment Partners • PSP Investments • Saudi Aramco • State Board of Administration of Florida • State General Reserve Fund • State of New Jersey, Division of Investment • Temasek International • The Townsend Group • UC Regents • University of Pennsylvania Office of Investments • US Agriculture • Utah Retirement Systems • UTIMCO • Vermont State Treasurer's Office • Versus Capital • Walton Enterprises • Westchester Group, and many more.
View a comprehensive list of 2019 attending organizations here.
parallax-section row-start row-end col-sm-12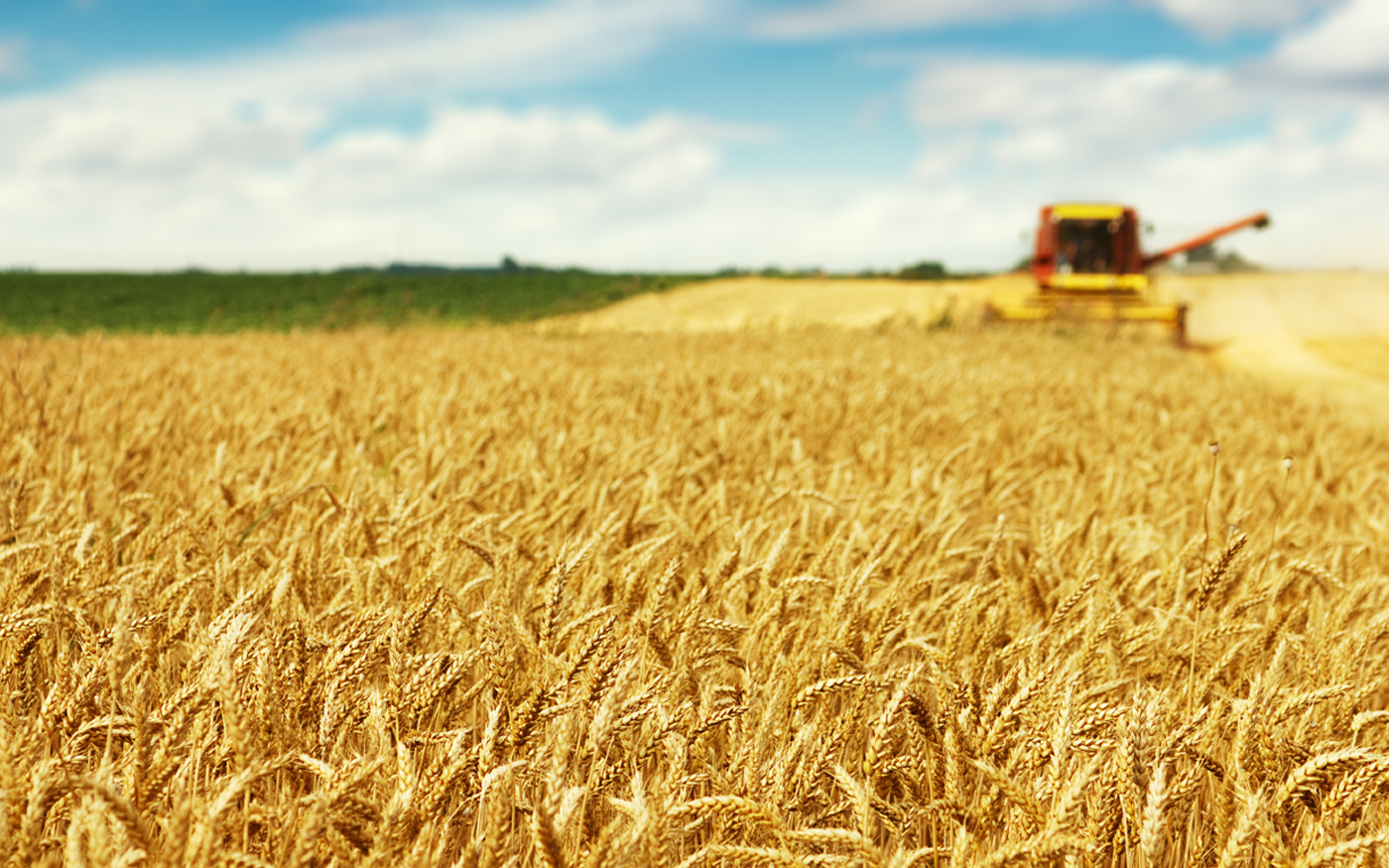 #agenda-section agenda-section row-start row-end col-sm-12 hidden
Agenda
The Global AgInvesting 2020 Agenda will be announced soon. In the meantime, you are welcome to view the Global AgInvesting New York 2019 Agenda to get an idea of the types of topics and speakers that you can expect to see on next year's agenda.
If you are interested in speaking and sponsorship opportunities, please contact Jared Rose or Kate Westfall.
#agenda-section agenda-section row-start row-end col-sm-12 hidden
Agenda
Preliminary Agenda - Subject to Change
If you are interested in speaking and sponsorship opportunities, please contact Jared Rose or Kate Westfall.
agenda-section row-end col-sm-12 minimal-agenda hidden
Tuesday, August 25, 2020
7:45 am - 8:45 am

Check-In & Morning Coffee

8:45 am - 9:00 am

Welcome & Opening Remarks

9:00 am - 9:30 am

Presentation: The Evolving Landscape of Agriculture as an Asset Class

9:30 am - 10:00 am

Presentation: Key Tenets of Farmland Values: Their Evolution and the Role of Institutional Capital

10:00 am - 10:45 am

Panel: Investing in the 2020 U.S. Farm Economy

10:45 am - 11:15 am

Networking Coffee Break

11:15 am - 11:45 am

Discussion: Climate Change and its Effect on Agriculture Investing

11:45 am - 12:00 pm

Presentation: Defining Regenerative Agriculture - Improving Profitability, Reducing Costs, & Building Resilience to Climate Change

12:00 pm - 12:30 pm

Discussion: Making the Investment Case for Regenerative Agriculture

12:30 pm - 1:30 pm

Networking Lunch

1:30 pm - 2:15 pm

Panel: Assessing Agriculture as an Impact Investment

2:15 pm - 3:00 pm

Panel: Exploring Increased Investment Opportunities in Organic Agriculture

3:00 pm - 3:30 pm

Discussion: Finding Opportunities in Food Waste

3:30 pm - 4:00 pm

Networking Coffee Break

4:00 pm - 4:15 pm

Presentation: Harnessing Macro Trends in Agriculture to Achieve Optimal Returns

4:15 pm - 4:30 pm

Presentation: Leading When it Matters - Setting a New Standard for Sustainability

4:30 pm - 5:30 pm

Panel: Establishing Universally Followed Standards for Measuring Sustainability in Agriculture

5:30 pm - 6:30 pm

Welcome Reception

Wednesday, August 26, 2020
8:00 am - 9:00 am

Networking & Continental Breakfast

9:00 am - 9:15 am

Executive Interview: Perspectives from an Ag Private Equity Pioneer

9:15 am - 10:15 am

Panel: Ag Private Equity

10:15 am - 10:45 am

Presentation: Agribusiness Private Equity - Bird Watching: Finding the Dead Canaries and Black Swans in 2020

10:45 am - 11:15 am

Networking Coffee Break

11:15 am - 12:00 pm

Presentation: Resiliency in Farmland as an Asset Class

12:00 pm - 12:30 pm

Discussion: Permanent Crops vs. Row Crops: Understanding Differences in Investment Profiles

12:30 pm - 12:45 pm

Presentation: The Investment Case for a Farmland Plus Strategy

12:45 pm - 2:00 pm

Networking Lunch Featuring Topic-Driven Roundtable Discussions

2:00 pm - 2:45 pm

Panel: Institutional Perspectives on Agriculture Investing

2:45 pm - 3:30 pm

Panel: Measuring Farmland Investment Performance

3:30 pm - 4:00 pm

Networking Coffee Break

4:00 pm

Afternoon Spotlight: Examining Investment Opportunities in Major Agricultural Production Regions

4:00 pm - 4:15 pm

Presentation: The Case for Investing in Australian Agriculture - Unique Benefits and Challenges, Lessons Learned and Future Outlook

4:15 pm - 4:45 pm

Discussion: Australia

4:45 pm - 5:00 pm

Presentation: Canada

5:00 pm - 5:30 pm

Discussion: Latin America

5:30 pm - 6:30 pm

Networking Reception

Thursday, August 27, 2020
8:00 am - 9:00 am

Networking & Continental Breakfast

9:00 am - 9:30 am

Discussion: Uncovering New Opportunities in Building the Hemp Supply Chain

9:30 am - 9:45 am

Presentation: Investing in Advanced Biofuels

9:45 am - 10:15 am

Panel: Exploring the Role of Agricultural Finance

10:15 am - 10:30 am

Presentation: AgTech as a Tool for Financial Management

10:30 am - 11:00 am

Networking Coffee Break

11:00 am - 11:15 am

Presentation: Enhancing Investment Performance Through Effective Water Strategies

11:15 am - 11:30 am

Presentation: Opportunities in Irrigation

11:30 am - 11:45 am

Presentation: Examining Water as a New Asset Class

11:45 am - 12:00 pm

Presentation: Global Livestock Investment Outlook

12:00 pm - 12:30 pm

Discussion: Investing in Alternative Proteins

12:30 pm - 1:30 pm

Networking Lunch

1:30 pm - 2:00 pm

Discussion: Opportunities in Controlled Environment Agriculture

2:00 pm - 2:45 pm

Panel: Future Outlook for Investments in AgTech

2:45 pm - 3:00 pm

AgTech Investment Case Study

3:00 pm - 3:30 pm

AgTech Innovation Spotlight

3:30 pm - 4:30 pm

Networking Happy Hour & Farewells
row-end col-sm-12 agenda-container center hidden
#sponsors-section sponsors-section row-start col-sm-12 center
sponsor-section row-end col-sm-12
Platinum
Gold
sponsor-section row-end col-sm-12
Silver
sponsor-section row-end col-sm-12
Bronze
AgIS Capital
AgIS Capital is a private equity firm that invests in farmland and related agricultural operating companies. After decades of experience and investing several billion dollars in the agricultural sector, AgIS Capital was formed in 2013 by three principals. Since that time, the firm has raised and invested over $1 billion of institutional capital primarily in the permanent crop sector.
The firm conducts business via separate accounts with a limited number of large, institutional client relationships. AgIS Capital employs a prudent, opportunistic approach to investing and believes that combining farmland and private equity investments creates value for our clients. The firm is based in Boston, MA with additional offices in California, Florida, Iowa, North Carolina, Texas and Washington.
Visit our website at: www.agiscapital.com or contact Steve Kenney at skenney@agiscapital.com for more information.
Aqua Capital
Aqua Capital is a private equity firm focusing on growth control investments in mid-market companies throughout the Brazilian and South American agribusiness and food value chain, managing $650 million in AUM. Since our inception in 2009, we have allocated over $450 million through twenty-four control acquisitions organized in thirteen platforms. Aqua Capital has the largest dedicated agribusiness private equity team in the region, and one of the largest globally. Our investment model is based on professionalizing and growing mid-market companies and executing roll-ups, originating unique, proprietary opportunities through our deep sector knowledge. We are the most award-winning firm in Latin America for ESG standards and practices, and the first private equity firm in Latin America certified as Great Place to Work®.
Arable Capital Partners
Arable Capital Partners is a private investment firm founded specifically to make investments in food and agriculture businesses, related industries and vertically-integrated assets. Arable's team and investment fund is designed for this sector leveraging our team's agriculture, operations and investing expertise with an ability to own assets long-term. Arable makes both minority and majority investments in partnership with strong management teams sharing our strategy and vision for long term growth.
Argyle Capital Partners
Argyle Capital Partners manages strategic investments in Australian water rights and farmland delivering non-correlated, real-asset backed returns for institutional investors.
Since our 2007 foundation, Argyle has developed a track record of originating, managing and successfully exiting proprietary investments via extensive regional networks built throughout our career histories in Australia's ag sector. The evergreen Argyle Water Fund has delivered over 15% annualised returns since its launch in 2012.
Argyle Capital Partners is an independent firm, majority owned by its management team and currently manages over AUD800m in water and agricultural assets.
Bonnefield Financial
Bonnefield Financial Inc. ("Bonnefield") is one of Canada's leading farmland investment managers. For over 10 years, Bonnefield has provided leading Canadian farmers an alternative to traditional debt or equity financing through farmland lease-financing agreements which allow farm operators to strengthen their balance sheets, improve cash flow, expand their land base, and/or plan for generational transfer.
Bonnefield's investment model provides investors with low-correlated, low-volatility, equity-like returns while preserving farmland for farming. Bonnefield currently manages four investment partnerships comprising 125k acres of farmland across Canada, and $900mm of Assets Under Management.
Conservation Resources
Conservation Resources is an investment organization that seeks to align private equity with conservation capital for the purpose of acquiring and managing a diverse portfolio of real asset properties. We are focused on offering portfolios of timberland and agriculture investments, with associated conservation and natural resource values. We do so in a manner that seeks to provide a competitive rate of return for our investors while optimizing the conservation values of the lands we manage.
Continental Grain Company
Continental Grain Company (CGC) is a privately held holding company, with over two hundred years of experience in the food and agribusiness sectors. The Company manages a portfolio of over 30 investments across 18 subsectors and several different asset classes including direct investments, publicly traded securities and venture capital. CGC's portfolio includes assets in the U.S., China and Latin America, employing over 10,000 people.
Equilibrium
Equilibrium is a global investment firm building sustainability driven real assets and private equity portfolios in agriculture, food and distributed waste-water-energy infrastructure for institutional investors. Through our research driven product development process, we bring our institutional clients unique market insights, investment opportunities, and accessible portfolios. We are often the first mover in our sector to spot a market trend or advantage, and translate that into an institutional scale portfolio. We create value through active management, executing an investor-operator model on our assets, projects, and portfolios.
Farm Alliance Management Co., Ltd.
名 称   株式会社ファーム・アライアンス・マネジメント
Name:  Farm Alliance Management Co., Ltd
設 立   2012年3月
Establishment: March 2012
資本金   93,752,500円 
Capital:  YEN 93,752,500
所在地   〒102-0074
      東京都千代田区九段南3丁目4番5号 番町ビル3階A
Address: Bancho Buildiing 3A
4-5 Kudan Minami 3-chome, Chiyoda-ku, Tokyo
102-0074
電話/FAX  +81-3-3265-5090/+81-3-3265-5091
Telephone/FAX +81-3-3265-5090/+81-3-3265-5091
代表者   代表取締役 松本 武
President Takeshi Matsumoto, President & CEO
事業内容  ・国際認証GLOBAL G.A.P.の認証取得支援コンサルティング
      ・農業経営コンサルティング
      ・農業生産情報管理システムサービスの提供
      ・農産物の卸売および販売
Business Description: ・Global G.A.P Certification acquisition consulting
・Agribusiness Management Consulting
・Service Provider of Agricultural Production Information Management System
・Wholesale and sale of agricultural products
Gunn Agri Partners
Gunn Agri Partners is an independent Australian farmland manager and farm services company. Gunn Agri principals have decades of hands on experience from farm owner, to farm manager and heads of some of Australia's premier farming businesses which compliments global asset and investment management experience.
Gunn Agri currently manages more than A$220m of assets across 2.5 million acres of livestock pasture, row cropping and permanent plantings. In addition to this Gunn Agri has provided advisory services to another $300m of assets across Australia, Africa and the Americas.
The core principles of Gunn Agri are alignment, transparency and sustainability. Gunn Agri offers tailored solutions with access to direct deals, separately managed accounts and co-mingled fund vehicles in the farmland and impact space.
Kilter Rural
Kilter Rural is a specialist manager of Australian farmland, water and ecosystem assets.
For more than 15 years our philosophy has involved long-term, active stewardship of agribusiness and water assets to generate commercial, sustainable and transformative value.
Through the application of science, ag-technology and diligent water-resource management we sustainably and profitably transform underutilised farmland into highly efficient and valuable irrigated cropping operations. In combining regenerative agriculture with organic production, we have become the largest grower of irrigated organic cereal crops in Australia.
Our innovative approach to sustainable agriculture is shaping the future of impact investing to maximise opportunities provided by the drivers of food security, climate change, demographic change and sustainability. It is also helping us deliver measurable, tangible returns to communities while protecting local ecosystems.
Amid rapid environmental, social and market changes, we provide institutional and wholesale investors with access to farmland and water products designed to deliver long-term, non-correlated, inflation-protected returns.
Laguna Bay
Laguna Bay is one of the largest independently owned agricultural fund managers. Offering full service asset management solutions, Laguna Bay manages capital for institutional fund investors by partnering with best in class local operators in farmland, food and agricultural companies focusing predominantly on Australia and New Zealand.
Laguna Bay has experience across multiple sectors and operating strategies with a demonstrated ability to originate, execute, manage, add value and exit investment-grade agricultural assets.
We believe that if you partner with culturally aligned investors and operators in a manner that:
• matches the needs of the asset and operator to the needs of the capital;
• suits our patient investment style;
• engenders transparent and accurate communication; and
• is respectful to all stakeholders,
we will deliver, in the long run, successful investment outcomes and it'll be enjoyable along the way.
Valley Irrigation
Valley® Irrigation, proudly manufactures center pivot, corner and linear machines for the agriculture industry, and is notably irrigation's authority on advanced technology.

Since pioneering center pivot irrigation in 1954, we've helped growers in more than 90 countries conserve water while increasing crop quality and yields - connecting more machines worldwide to provide network autonomy. Our extensive line of innovative equipment, including remote control and irrigation monitoring products, efficiently delivers water, chemicals and fertilizer while reducing energy consumption and runoff.

Valley products are manufactured at six Valmont Irrigation facilities in the United States, Brazil, China, South Africa, Argentina and the United Arab Emirates. We support all of our equipment with a worldwide network of more than 450 dealers.

With more than 60 years of experience, Valley remains committed to providing innovative, precision irrigation solutions that meet the dynamic water and agricultural needs of growers around the world.
sponsor-section row-end col-sm-12
Supporting
AcreTrader
AcreTrader is an online marketplace for investors and land owners. It facilitates transactions both small and large, primarily through an online securitization platform that allows accredited investors and family offices to purchase shares of individual parcels.
Freshfields Bruckhaus Deringer
Freshfields is a leader among international law firms, providing business law advice of the highest quality throughout the United States, Europe, Asia, Latin America and the Middle East. With more than 2,800 lawyers in 27 offices around the world, the firm provides a comprehensive service to national and multinational corporations, financial institutions and governments. Over the last five years, we have advised on over $1tn of cross-border deals – more than any other firm in the world.
In the United States, Freshfields provides integrated and proactive legal counsel to clients seeking local or international advice. The firm's US practice is a key part of its international footprint; it has almost 200 lawyers based in the United States and more than 350 US-qualified lawyers working in its offices around the world. Cross borders with confidence. Cross borders with Freshfields.
K·Coe Isom
K·Coe Isom is a top 100 accounting firm, a leading food and agriculture consulting firm, and a top provider of sustainability assurance. With roots dating back to 1932, the firm has expanded upon traditional accounting services to deliver increased value for clients through comprehensive advisory consulting. A sampling of our consultative service offerings include complete policy-to-plate strategies, sustainability programs, federal affairs, land conservation, wealth management, succession planning, and talent strategy – to name a few. K·Coe Isom also provides ground breaking non-traditional assurance engagements, including Sustainability Audits, Examinations of sustainability reporting and benefit claims, Readiness Reviews, and pre-audit Advisory Services to a number of certifications, audit programs, and verification systems. K·Coe Isom provides insight and solutions for the food and ag, biofuels, land management, manufacturing, construction, and banking industries.
LandRenter
LandRenter was developed by Farmers to provide solutions for the rental market by cultivating rental connections that are grounded in transparency, honesty, and efficiency by working with a multitude of growers across the USA to offer them opportunities that traditional companies cannot.
LandRenter offers an innovative approach to Ag land and Hunting Land rental market by efficiently and effectively connecting owners with renters through the power of an absolute no reserve online auction.
Peoples Company
Peoples Company provides a full-service land transaction and asset management platform across all major agricultural regions in the US. The Company specializes in complex agricultural transactions involving a wide range of production systems and offers a complete suite of services to corporate clients, family offices, pension funds, and high-net-worth individuals.
Peritia Capital Management
Peritia Capital Management is a boutique investment management firm focused on investing in sustainable natural resources. The firm was founded in 2019 by three industry veterans – Avtar Vasu, Danielle Jankowich and Qinhai Xia – who bring 45+ years of collective institutional experience in the natural resources asset class. The founders bring domain expertise, institutional rigor, a complementary skill set, and a differentiated perspective when investing in the asset class. The firm invests in assets or companies via debt, equity, or joint-venture structures.
The firm's core strategy is built around key principles of managing climate change risk, proactively incorporating ESG factors when investing, efficiently managing natural resources, and promoting diversity.
Peritia is an independent firm and a minority and women owned business enterprise.
#contact-section contact-section row-start row-end col-sm-12